It's never been easier to power data-driven products and experiences in Amplitude. The product team released updates last month to help customers be even more effective, including enhancements to existing features and new workflows. 
Updates are available to all Amplitude customers and in the EU Data Center unless otherwise specified.
---
Summary

Analytics
Timezone customization for charts and dashboards

Add Amplitude charts to Miro boards
Audiences
Distinct day and nested cohorts
Data
Derived properties enhancements

Data warehouse import improvements

Event streaming debugger view
Experiment
Open Experiment charts in Analytics

Experiment end notifications

Home page improvements
---
Amplitude Analytics
New integration and customization options
Easily add Amplitude charts to Miro boards
Now customers can easily search for and add Amplitude charts directly into Miro boards without switching between the two platforms.
EU Data Center availability coming soon.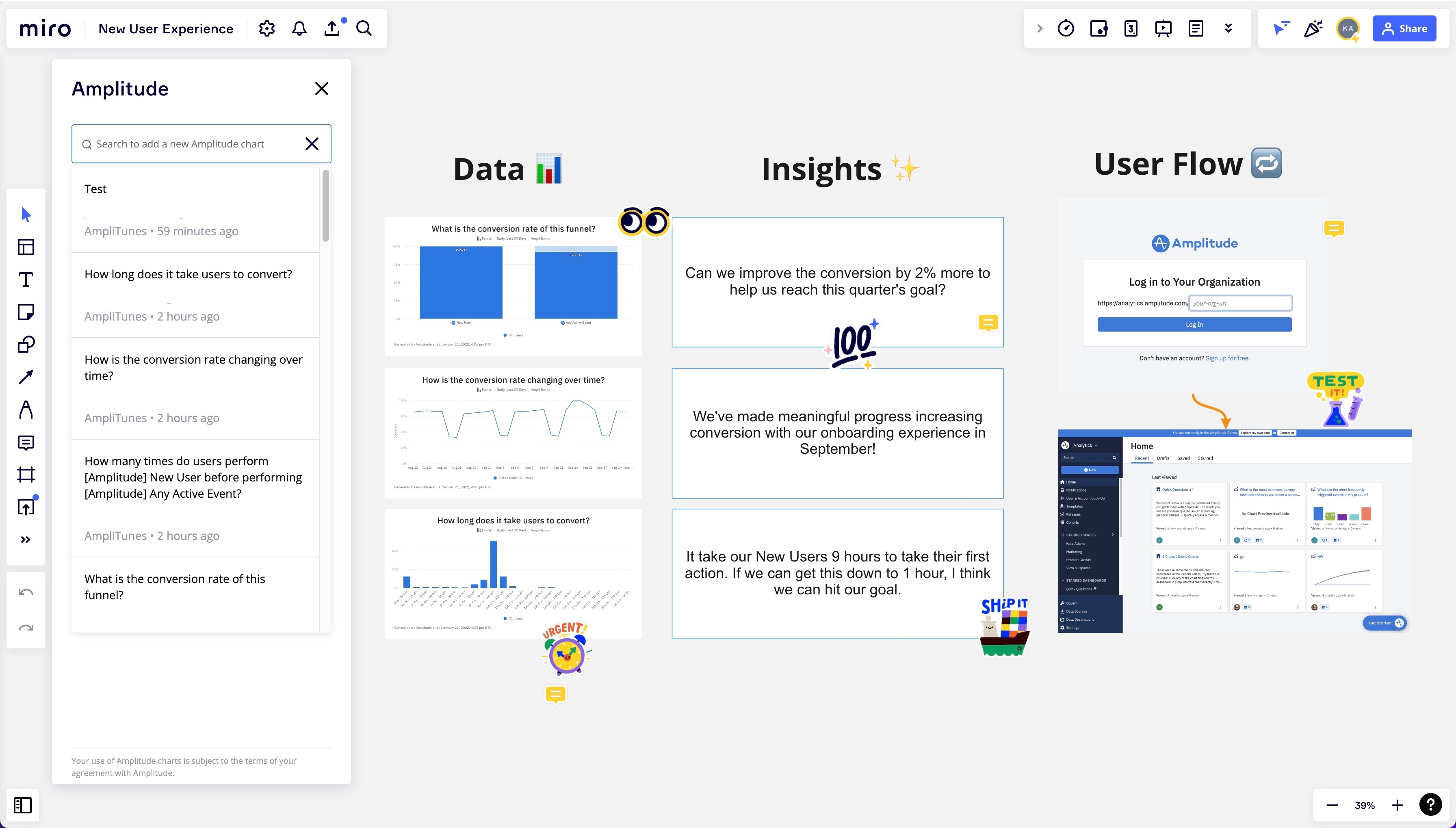 Learn more about the Miro integration.
Customize timezones for charts and dashboards
By popular demand, customers can now change time zones at the individual chart or dashboard level without impacting their project.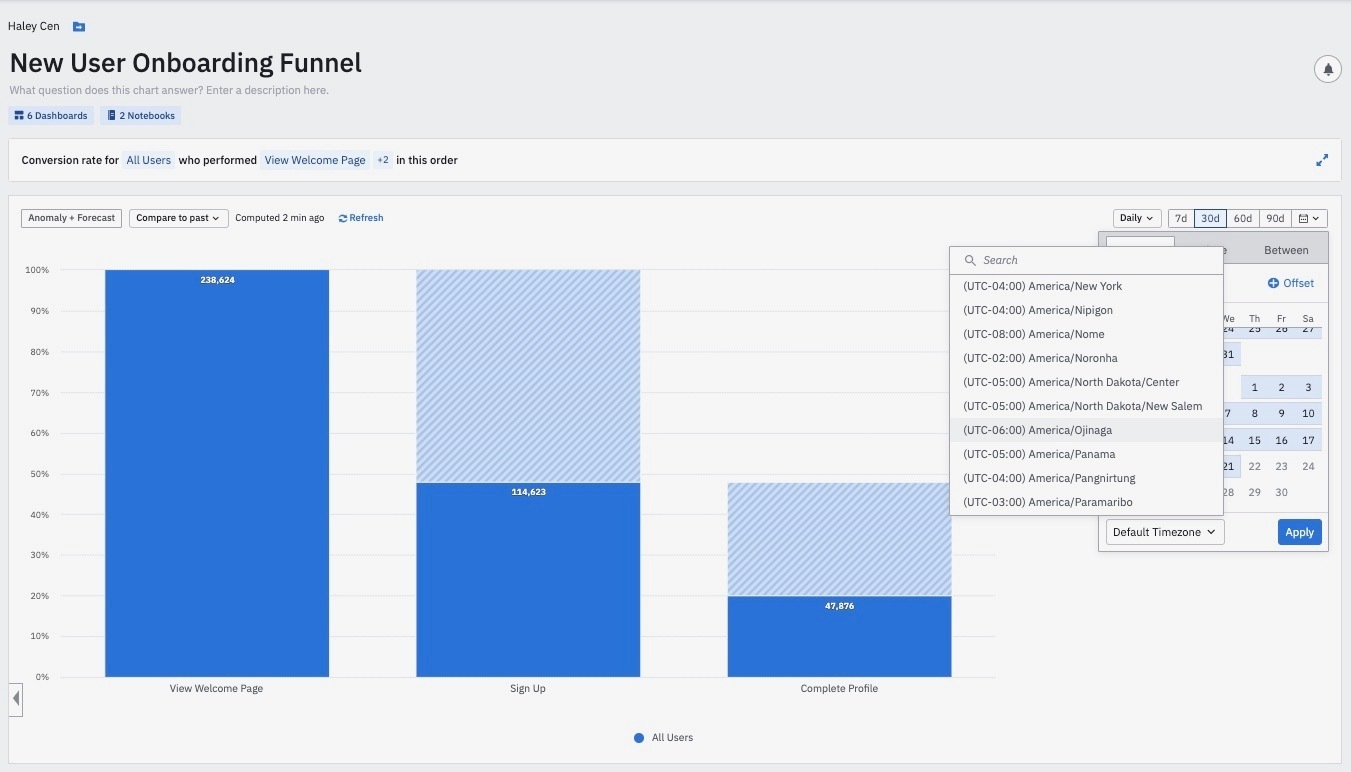 ---
Amplitude Audiences

New cohort enhancements
Target users based on consistent behavior with distinct day cohorts
Now available in the cohort builder, customers can create cohorts defined by the number of distinct days a user has done a behavior. For example, a customer could create a cohort of users who favorited an item on their site at least once per week in the last 30 days. 
Define new audiences based on existing cohorts
With new nested cohorts, customers can define an audience by referencing and changing the filters of an existing cohort. They can use nested cohorts to create groups of users that are common to multiple existing cohorts or filter down to a subset of users within a cohort that share properties or behaviors.
---
Amplitude Data
More clarity and ways to use data
Event Streaming Setup just got easier with the new debugger view
The debugger view provides customers with live errors and logs for specific data payloads.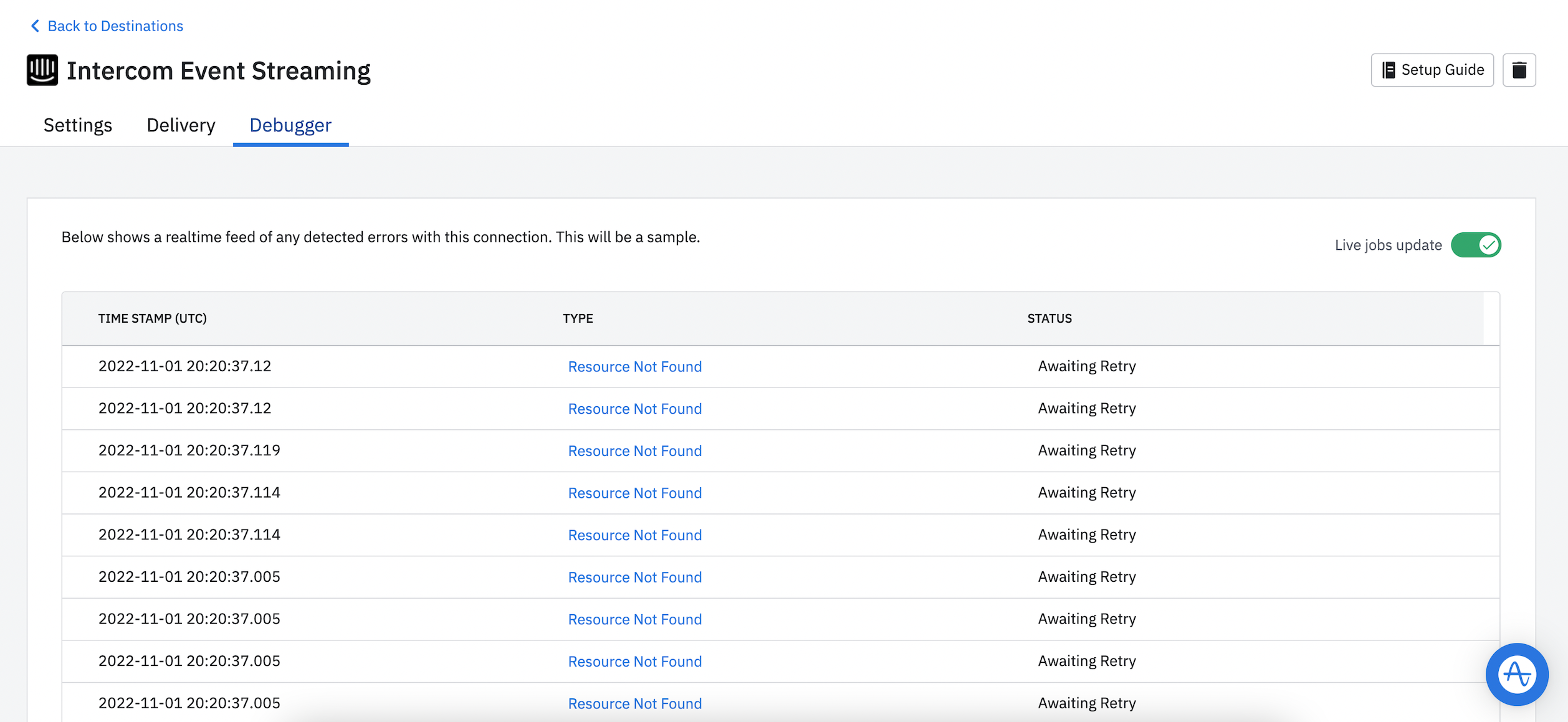 Learn more about new event streaming capabilities.
Create sophisticated data transformations with derived properties enhancements
With derived properties, customers can create new event and user properties based on functions and operators they can apply across multiple existing properties, including:
Event properties

User properties

Group properties

Lookup properties 

Channel classifiers
Customers can now also create derived properties from other derived and transformative properties.
Available to Enterprise and Govern Add-On (formerly "Taxonomy Add-On") customers.
Learn more about derived properties and use cases.
Understand your data imports easily 
Customers have access to a new metrics page within S3 import sources. Get greater clarity into how much data is imported over time, the number of data errors, the type of data errors, and more helpful information.
---
Amplitude Experiment
Improvements to the product experience
Easily open Experiment charts in Analytics
View Experiment charts in Analytics in just one click with the new "Open in Analytics" button. Now it's easier for customers to add Experiment analyses to Notebooks, Dashboards, or anywhere else they monitor and communicate with their team.
Available to paid customers. EU Data Center availability coming soon.
Get alerted when a test is ready for a decision with Evaluation Notifications
With new Evaluation Notifications, customers get an email when their test reaches statistical significance. They don't need to constantly check progress or have a completed test sit idle. Coming soon: Experiment will send email notifications for end dates and issues like sample ratio mismatch.
Available to paid customers. EU Data Center availability coming soon.
Enjoy improvements to the Experiment home page
Customers can see new details about recent tests, such as start/end dates and decisions, on the Experiment home page. They also have the option to customize what's displayed.
Available to paid customers. EU Data Center availability coming soon.
---
Never miss an update
Get release highlights and launch news delivered to your inbox. Subscribe to product updates from our Community.
If you're not an Amplitude customer yet, let's change that! Get started for free.