We are excited to announce the general availability of new event streaming destinations! Event streaming allows you to send the data in Amplitude across your stack. With event streaming, you can use the rich behavioral data in Amplitude to enrich customer profiles and send data to marketing, sales, and infrastructure tools in near real-time to power customer experiences.
Destinations such as Braze, Google Analytics 4, Kinesis Data Firehose, Iterable, Customer i.o, Intercom, and Google Pub/Sub are now available, with many more destinations coming soon!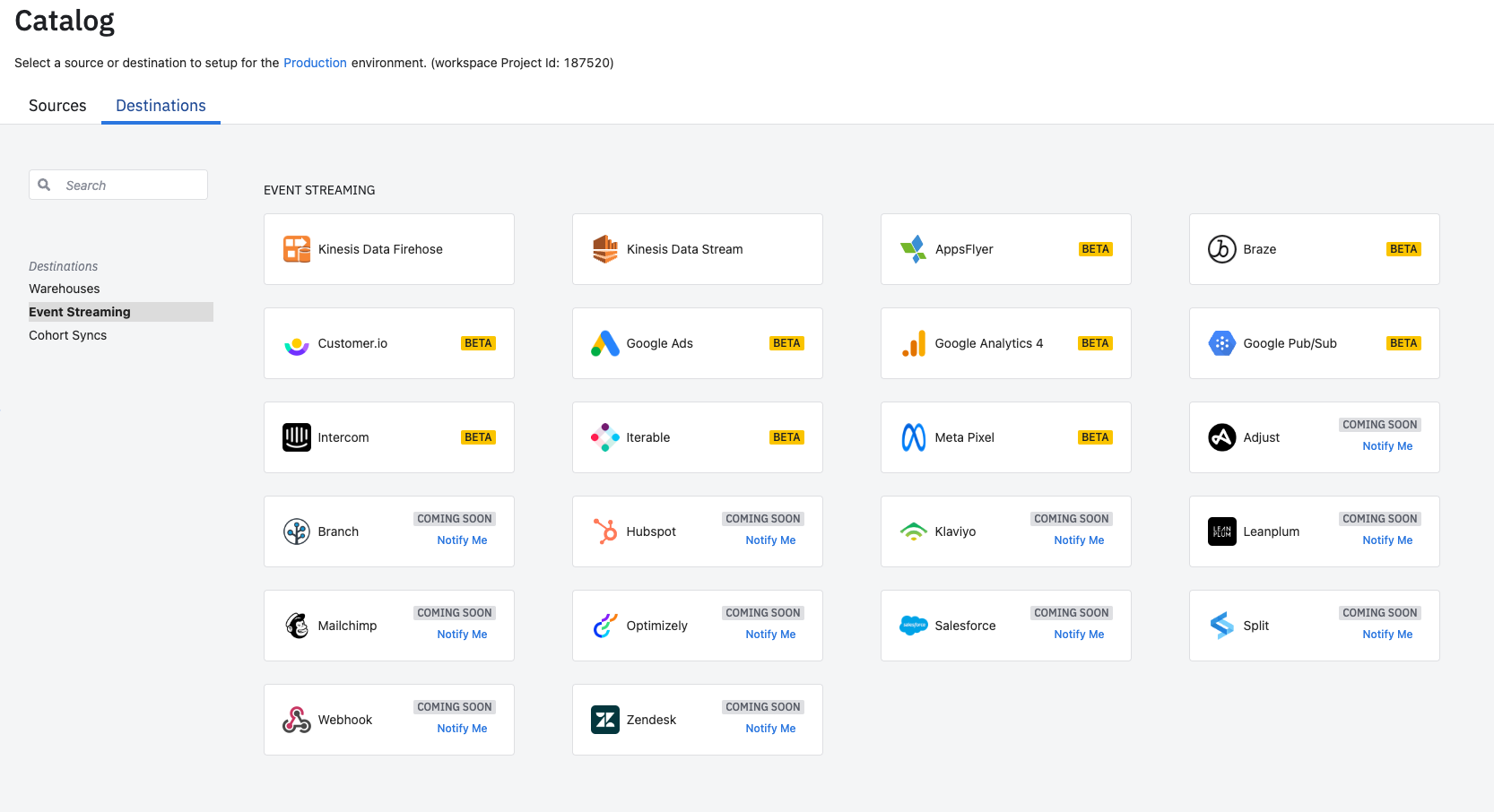 This new feature includes powerful, no-code, configuration-based tools that give fine-grained control over the data you send. Decide exactly what users, events, and properties you wish to forward with the ability to filter by user, group, and event properties. In addition, see at a glance important metrics like event volume, end-to-end latency, and detailed Delivery Issue information to understand the performance and health of your integration. 
Here's how some of our customers are using this new feature: 
Marco Polo was able to quickly power a 'Welcome' email campaign by streaming their sign-up events in real-time from Amplitude to Braze.
RefaceAI was able to leverage Amplitude's Kinesis Data Stream integration to pipe events in real-time from their mobile clients to their back-end services. This avoided building and maintaining an expensive custom pipeline.
Invoice Simple was able to power a robust engagement campaign by sending a series of events to customize and tailor their messaging engagement campaign. 
Start using Amplitude as your insights-driven customer data platform today. You can stream up to 10M events per month for free! You can also keep track of this free event volume on your settings page.