The Product team at Amplitude is constantly shipping product updates to support teams in building great digital experiences. We're kicking off the quarter with a set of releases that help them stay informed and run higher-quality experiments. Here are the highlights of what we released last month.
Amplitude Analytics: Schedule reports delivered directly to Slack
With Slack Dashboard Subscriptions, customers now have more ways to keep their teams informed about key metrics. They'll now also see the option to send regular, recurring dashboard reports to Slack, a collaboration tool they use daily, in addition to email.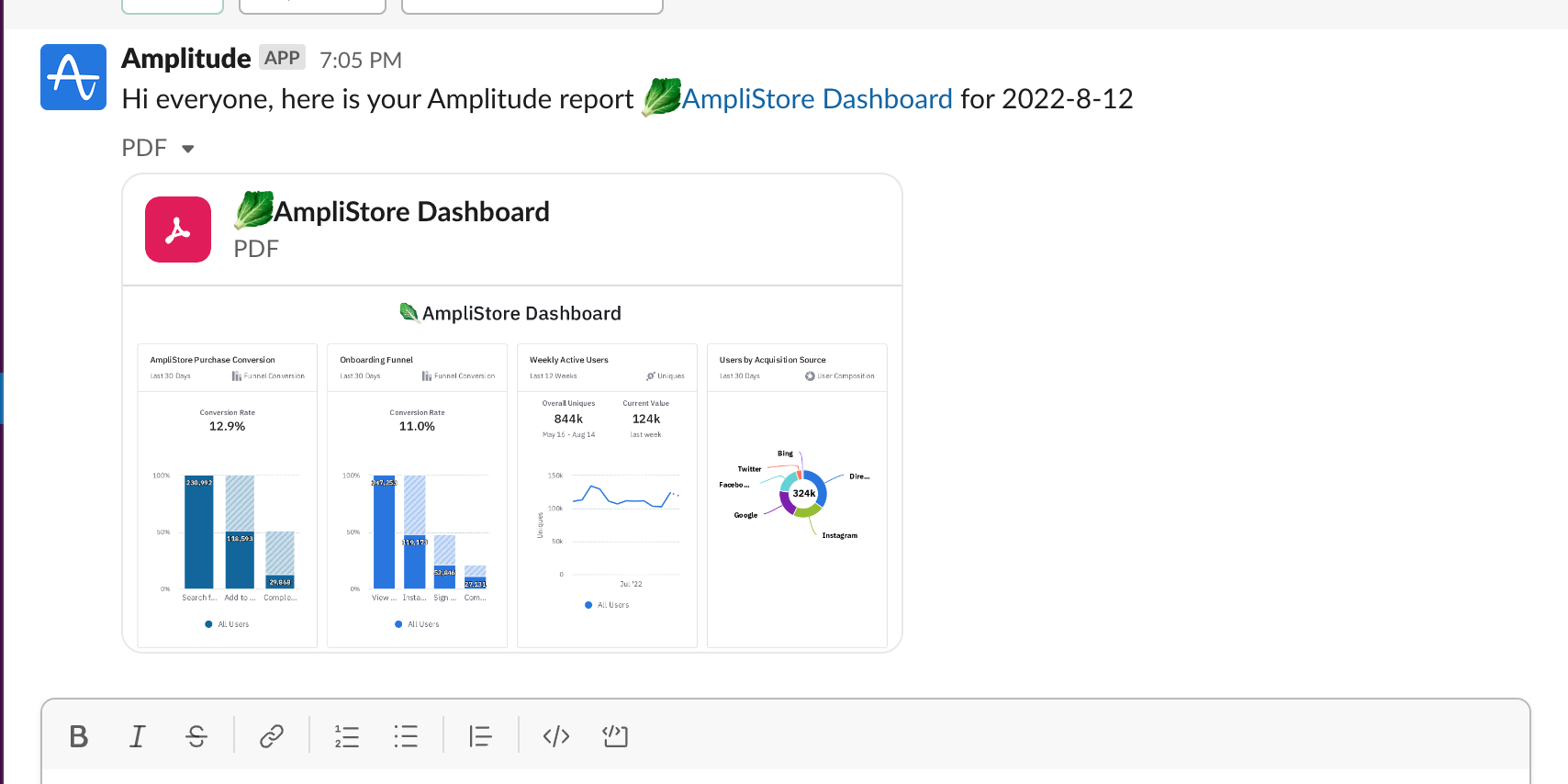 Learn more about Slack Dashboard Subscriptions.
Amplitude Experiment: See the data powering your experiment outcomes
New Diagnostic Run-Time Charts give customers confidence in experiment results by providing them access to the underlying data in the analysis. These charts help detect and prevent Sample Ratio Mismatch (SRM), a common issue in experiments where users in control and variant groups are distributed incorrectly. 
Learn more about Diagnostic Run-Time Charts.
Stay informed about what's new
Never miss a new release when you subscribe to Product Updates.
Not yet an Amplitude customer? Get started for free.