I am creating a custom event: called - "invitation accepted".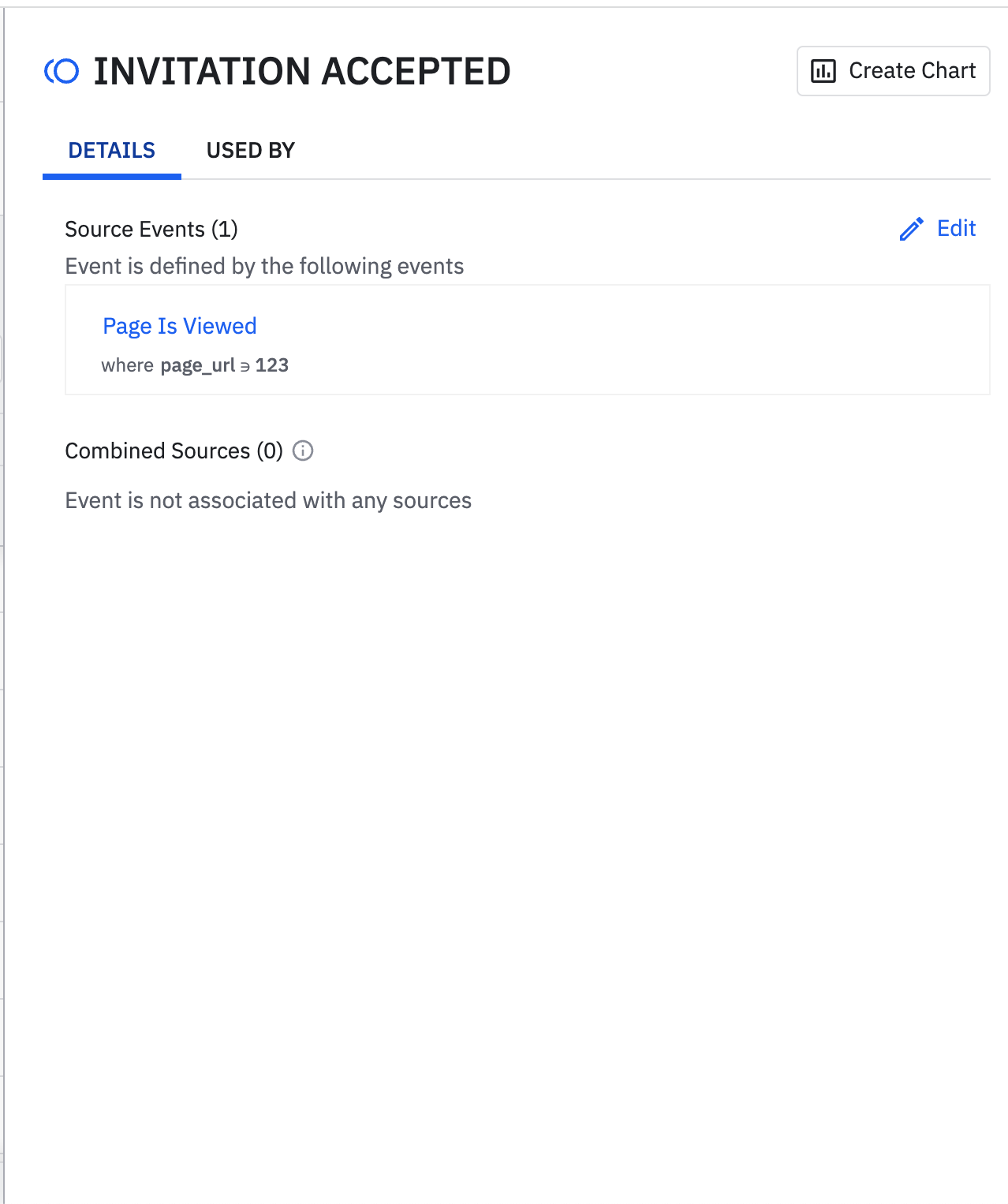 My goal is that this custom event will happen after the "Page is Viewed" on page_url = 123 event happens.
but the custom event is not shown at all when I  look at the user event stream.
I would expect it to be shown right after the Page iS View event.
I  do see the custom event added to my Events
I  can choose this custom event when creating a segmentation chart, but when I  do that the chart is shown empty (like no events occur)
Thank you