Hello!
We are trying to create a new organization in our project. There are already projects that are working fine.

Now, we add  «Name of your organization» and «Org URL», but an error occurs.
We tried it in different ways. What could be the problem?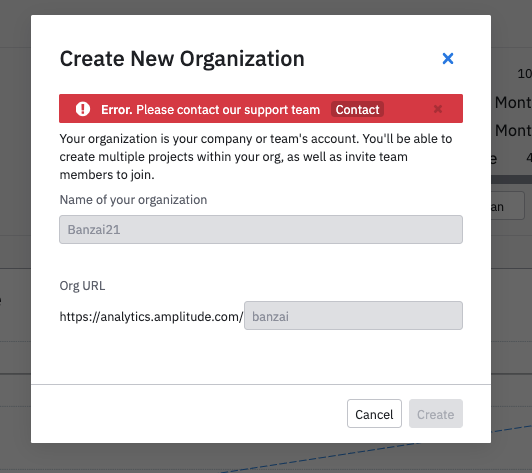 Best answer by Saish Redkar 17 August 2021, 17:56
Hey @yana2foodpicasso 
In Amplitude, all your events and analyses live in a project. Projects, in turn, are contained within organizations. 
Are you trying to change your organization name or URL? Or just trying to create a new organization?
Usually, one organization should be enough to manage all your projects. 
View original