Hello there,
I'm trying to add new Events to Amplitude, but I can't make my Planned events go Live :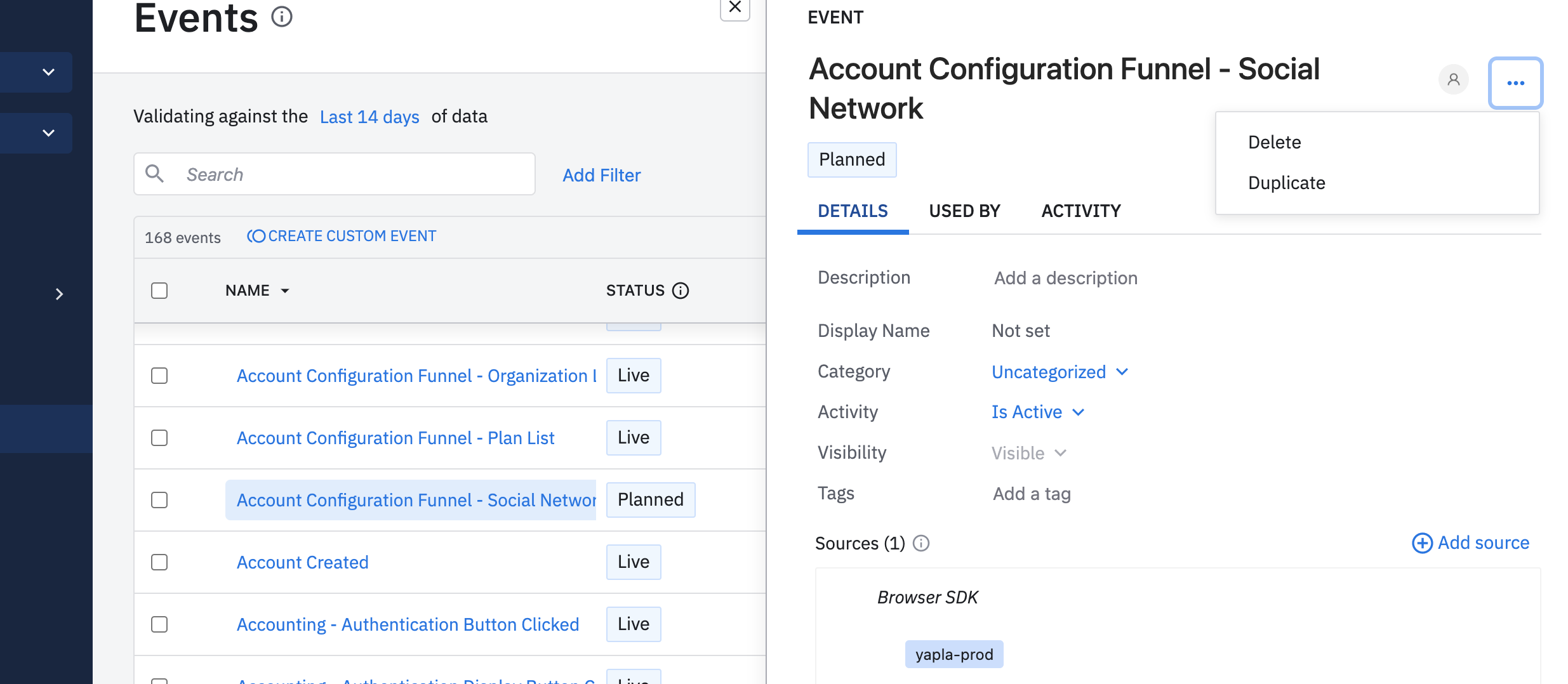 There is no button or whatsoever to do so. As I was desperate I tried asking ChatGPT (haha), which was kind enough to help me but the buttons he's talking about are not there:
I am an Admin, so I guess I should see everything.
That's driving me a bit crazy, any help would be much appreciated!!
Thanks :)