I send data with GTM and the new Template "Amplitude Analytics Browser SDK", and it works. I see the events as a unknown source.
I tried to create it as a source by using the "Google Tag Manager" option but it is stalled at listening for the events coming.

I the tried the "Browser SDK" source, but the events send are not automatic detected. 
I also tried to create a HTTP API source, but with same result.
The events i send will not associate them self with the source.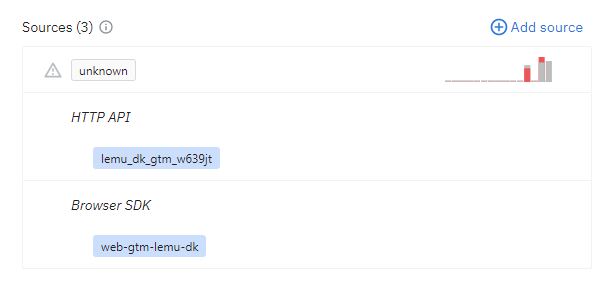 How do I ensure that the event form this specific GTM container using the Amplitude Analytics Browser SDK template are recognized as a source, and what source type should I use ?
 
I know i can add a property like "data_source=GTM-W639JT" to all events, but was under the assumption that Sources was to be used for this purpose. 
Best answer by r0bbieWa11ace 15 February 2023, 04:38
View original