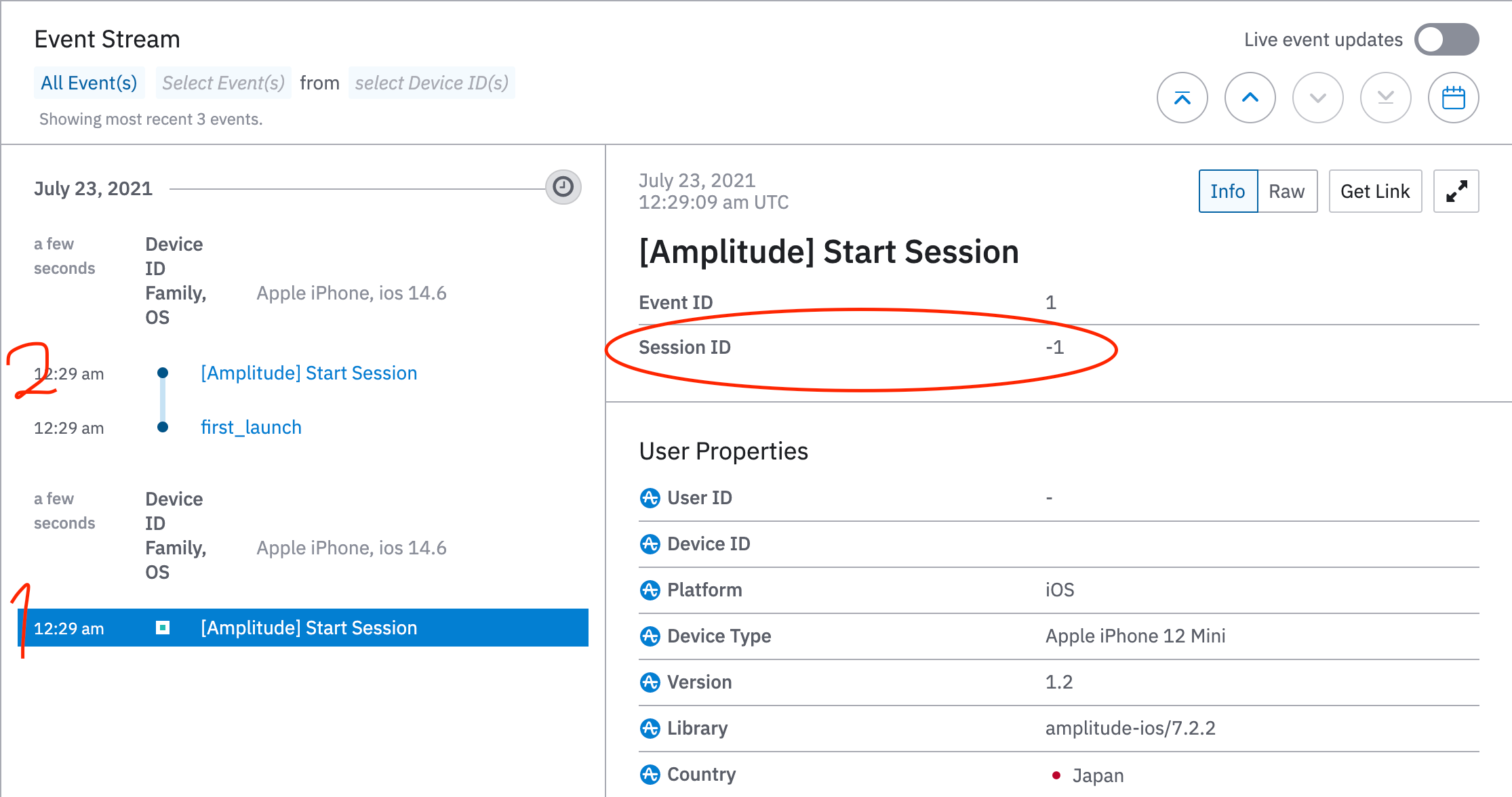 Hi! 
I've encountered strange user behavior, which I suppose might be the problem connected with analytics. We have an event called first_launch that fires off when a user launches the app for the first time. This event should be followed by another event telling that the subscription screen is shown. They go one after another and normally should work even if the user opened and immediately closed the app. 
However, I see that 2.5% of users only get the event first_launch along with two standard Start Session events before and after it. Strangely, the first Start Session event has a Session ID equal to -1. 
We couldn't reproduce that situation, so I thought it would be a good idea to ask Amplitude gurus what it can possibly be. :)
I'd appreciate any ideas on that issue. 
P/S: Also, what may Session ID equal to -1 mean?