Does Amplitude publish any informal release notes of changes that are being made to the product?  I seem to discover some (quite good) changes rather organically and it'd be great to just see what's changing on a weekly or at least monthly basis so that I can take advantage of some of the new stuff.  The blog used to publish monthly release notes but that seemed to have stopped sometime last fall.
Best answer by Saish Redkar 20 April 2021, 23:27
Hey @cwhooten ,
You are right.  It seems like Amplitude stopped their Release Notes blog posts since September 2020. Even I have been discovering some pretty cool changes on my own sometimes. 
They have made the Release Notes a part of the Amplitude Product Updates Team Space in their Demo instance wherein every month's update is a notebook in itself ( pretty neat imo).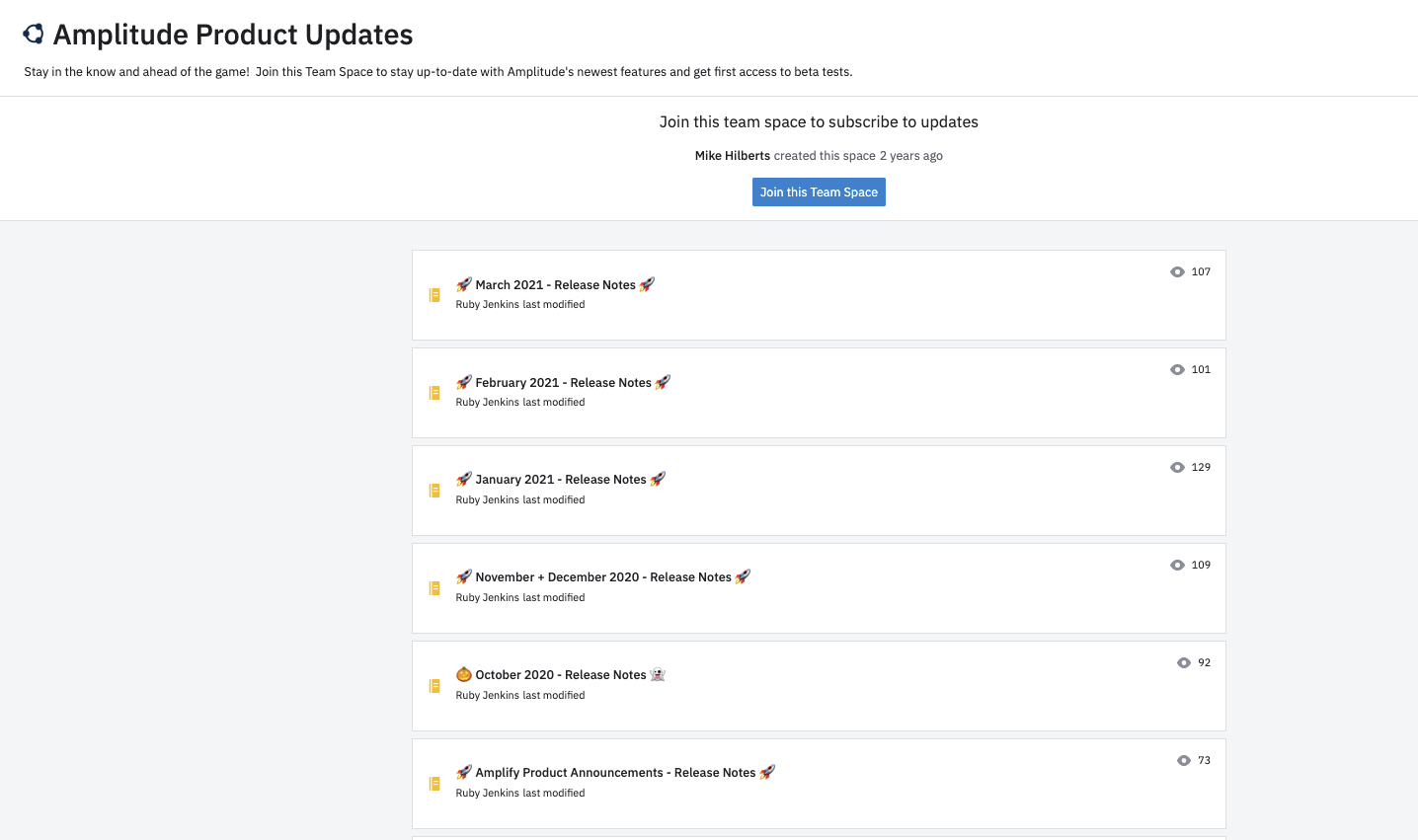 Not sure if this is the only place where we can track new releases now.
Hope this helps!
View original