I generated a below retention report. Starting and returning events are same, but I am segmenting return events based on an additional attribute. The attribute only has two possible values and both of them are used as below.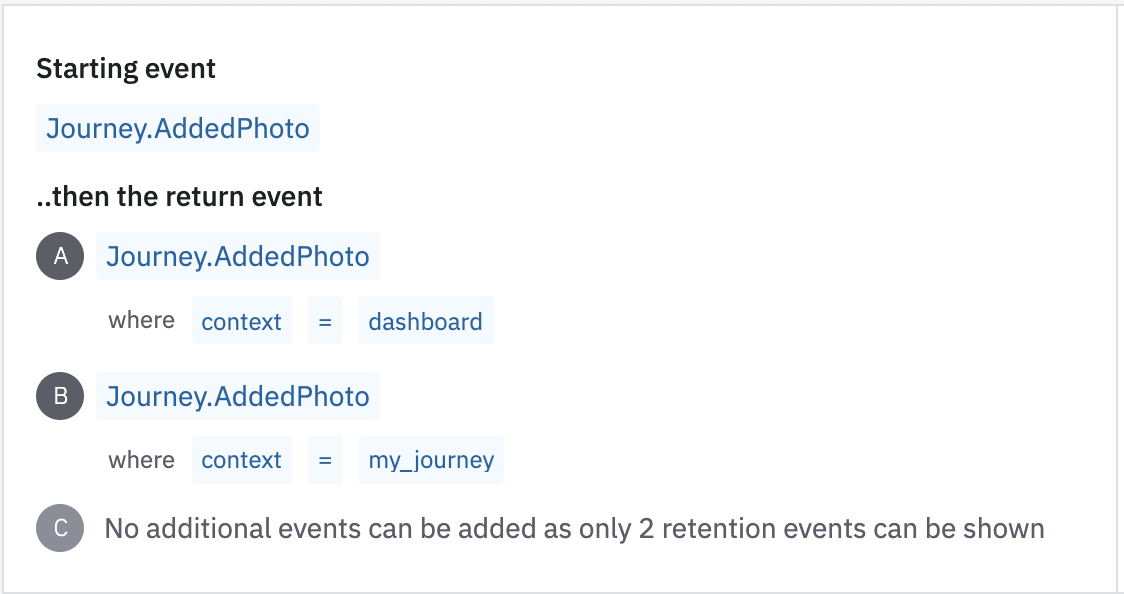 In the report, shouldn't sum of the return events equal to 100%?
Best answer by MikkoKarvonen 11 June 2021, 09:10
Retention does not tell you how the users split between the two options you have chosen. It tells you that out of all the users that have done Journey.AddedPhoto at least once, 88.19% have done so again with context = dashboard, and 29.85% with context=my_journey. It does not stop tracking a user once one of those conditions have been met, so if the same user adds photos using both methods, they'll be counted for both groups. This is why you are seeing more than 100%.
What is the exact question you are trying to answer?
View original