Hi, 
I found discrepancy between funnel analysis and show user paths.
Here are my settings:
excluding users who performed Auth modal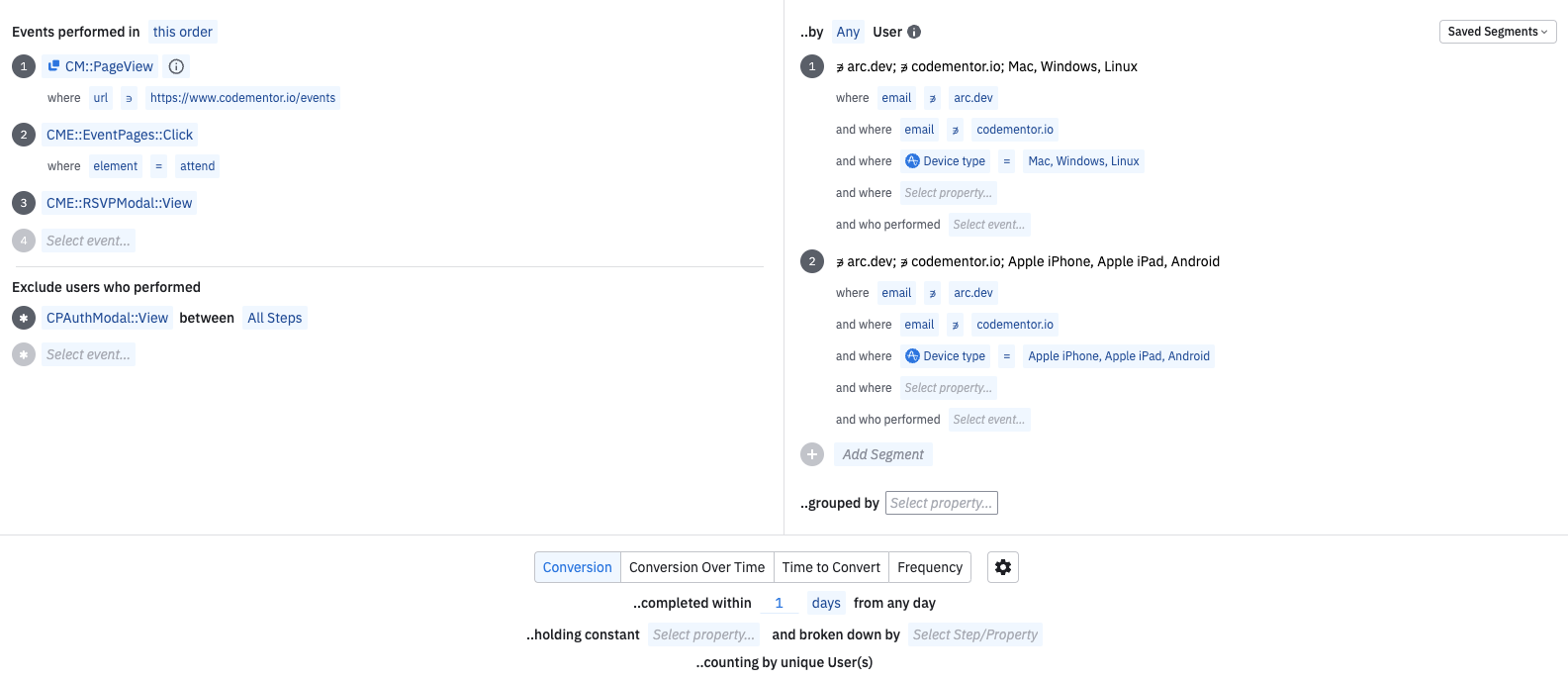 The result is as follows: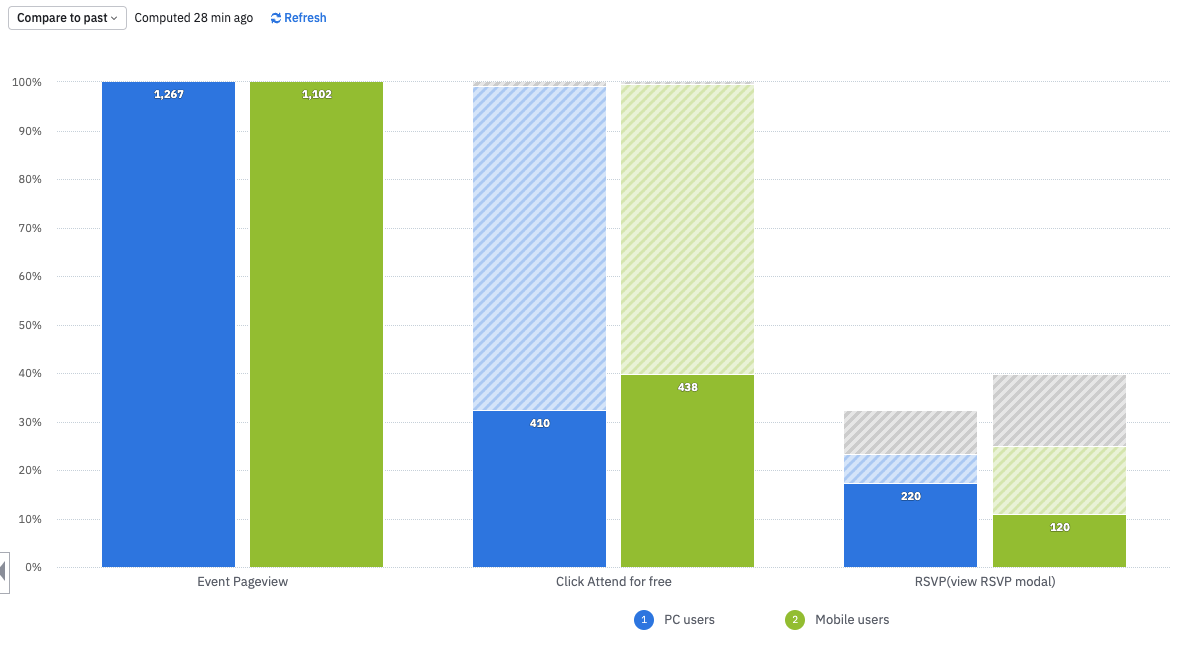 As for the third bar, my understanding is 
Gray area is the No. of users who performed Auth Modal, so it is excluded
Heavy Green area is the No. of users who didn't perform Auth Modal and did the actions what I need
What I didn't know is what the light green area mean?
In my assumption, I think the area from Light Green area and Heavy Green area mean users who didn't performed the Auth Modal.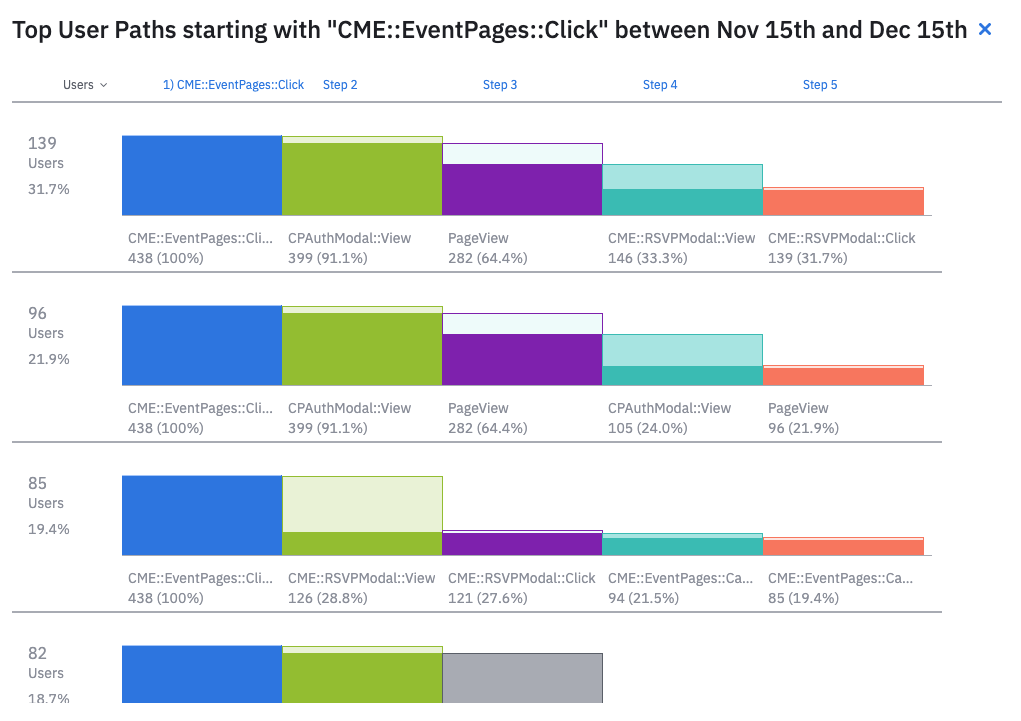 But after looking into the "show user paths", the percentage of user who didn't performed Auth Modal is only 28.8%(who perform RSVP modal), which is near the number of Heavy Green area.
Where did the light green area come from?