Dear Amplitude support team,
I want to know the same custom user attribute of the same user (the user attribute in the red box in the figure below), if there are changes due to different user behaviors, can these changes be saved at the same time. That is, whether a user property can have multiple different values, similar to DEVICE_ID?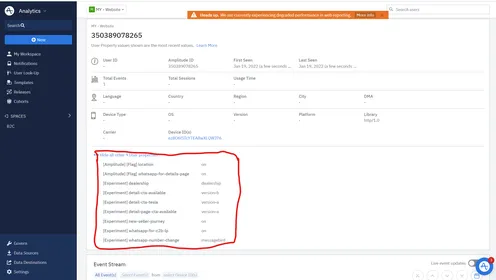 Looking forward to your reply.Thank you.
kind regards,
YuNing Yan