I am trying to call the Amplitude Export API (link here: https://developers.amplitude.com/docs/export-api) with R.
Below is the explanation but I really don't see how to apply the following using a function like GET or curl functions.
curl -u API_Key:Secret_Key 'https://amplitude.com/api/2/export?start=20150201T5&end=2015020
Best answer by Saish Redkar 3 June 2021, 19:29
Hey Maxence,
Yup. The Export API outputs a zipped archive of JSON files, one or multiple files per hour depending on your input parameters.
I'm not well-versed with R that much but I use Python's Request library pretty much for all my Amplitude API calls.
The httr webpage shows the following.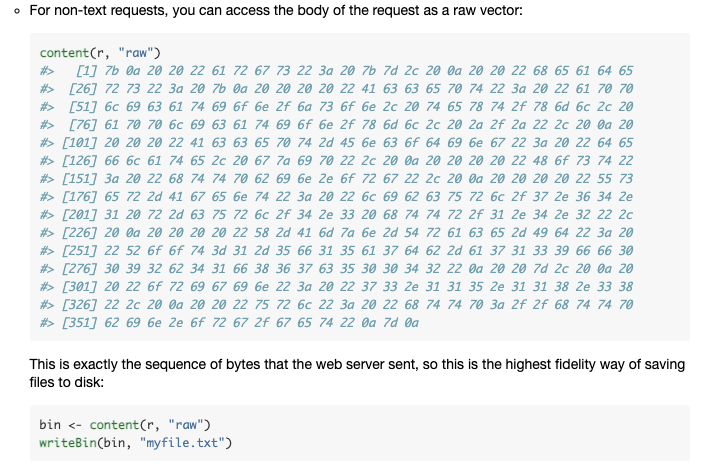 You can try extracting the output of the API call to a zipped file and then either manually unzipping it or extracting it using R code.
I did some digging and found this which might help you out. Hope this helps!
Is your use case to analyze the raw event json files in R?
View original