Hi everyone!
Was trying to create a waterfall retention chart on Amplitude, comparing retention by groups of sign ups (particularly, people who signed up in the same week).
I want to be able to quickly see how the sign up date affects retention.
What I'm trying to do is basically this, where the value on the rows is the sign up date / week: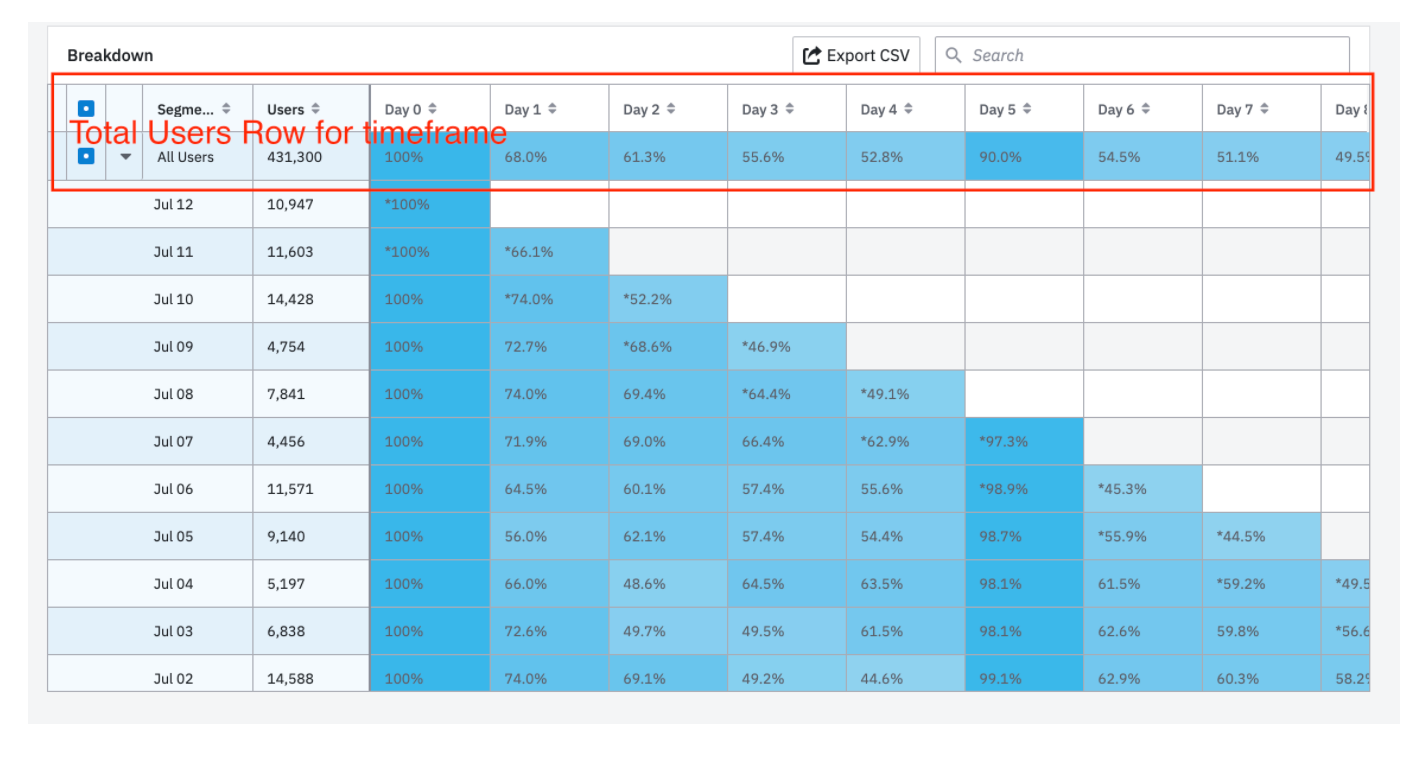 Is there a way to automatically create segments, without having to create a cohort for each sign up week? Right now the only way around that I found is to create a manual cohort every week with users who had been new the week prior and add it to the chart.
Thanks!