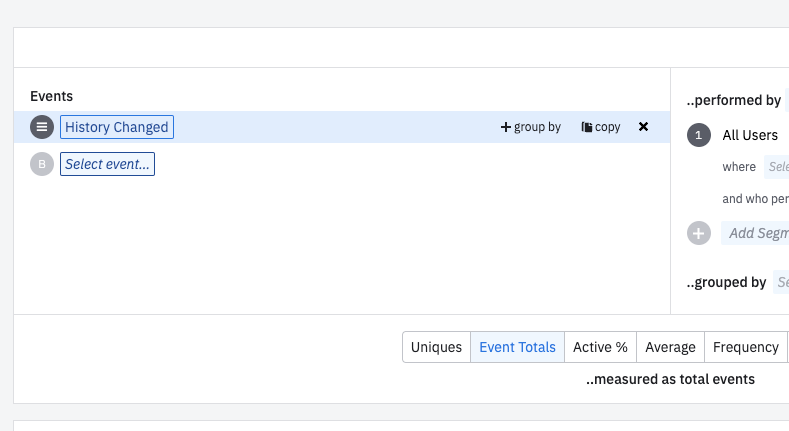 In my previous chats, I have no problem with using the 'where' clause to see a specific event.
But on a new segmentation chart, today, I cannot set the 'where' clause to break down my custom event anymore.
Is it because I have starter plan? This is serious issue because it is rather essential feature.