Hi all!
I'm new to Amplitude. Just tried to push some data and I was successful. I'm especially interested in the event_properties and how I can create some expressive charts around them.
However, I don't see any options to "group by property_x"? 
For example, let's say I store a event property"company" for a user. How can I make a chart to group the events by company, so I know which company did create how many events on a daily / weekly level?
Here is a sketch :)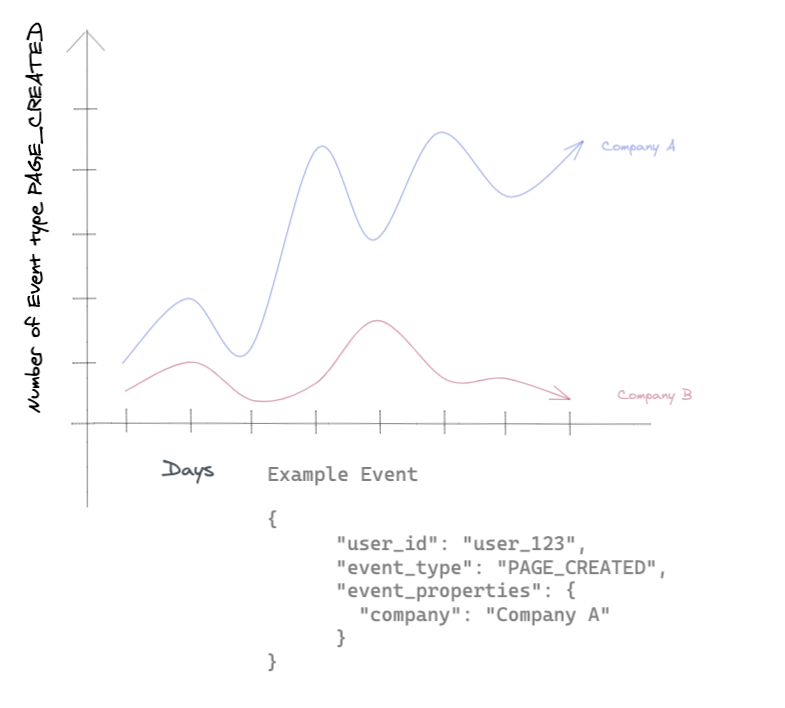 Can you advise?
Thank you!
Lukas
Best answer by ning.chang 3 May 2021, 06:59
Hello Luke! Welcome to the Amplitude community!! 
You can actually group_by an event property if you apply the group_by filter to the event itself in the left-hand module!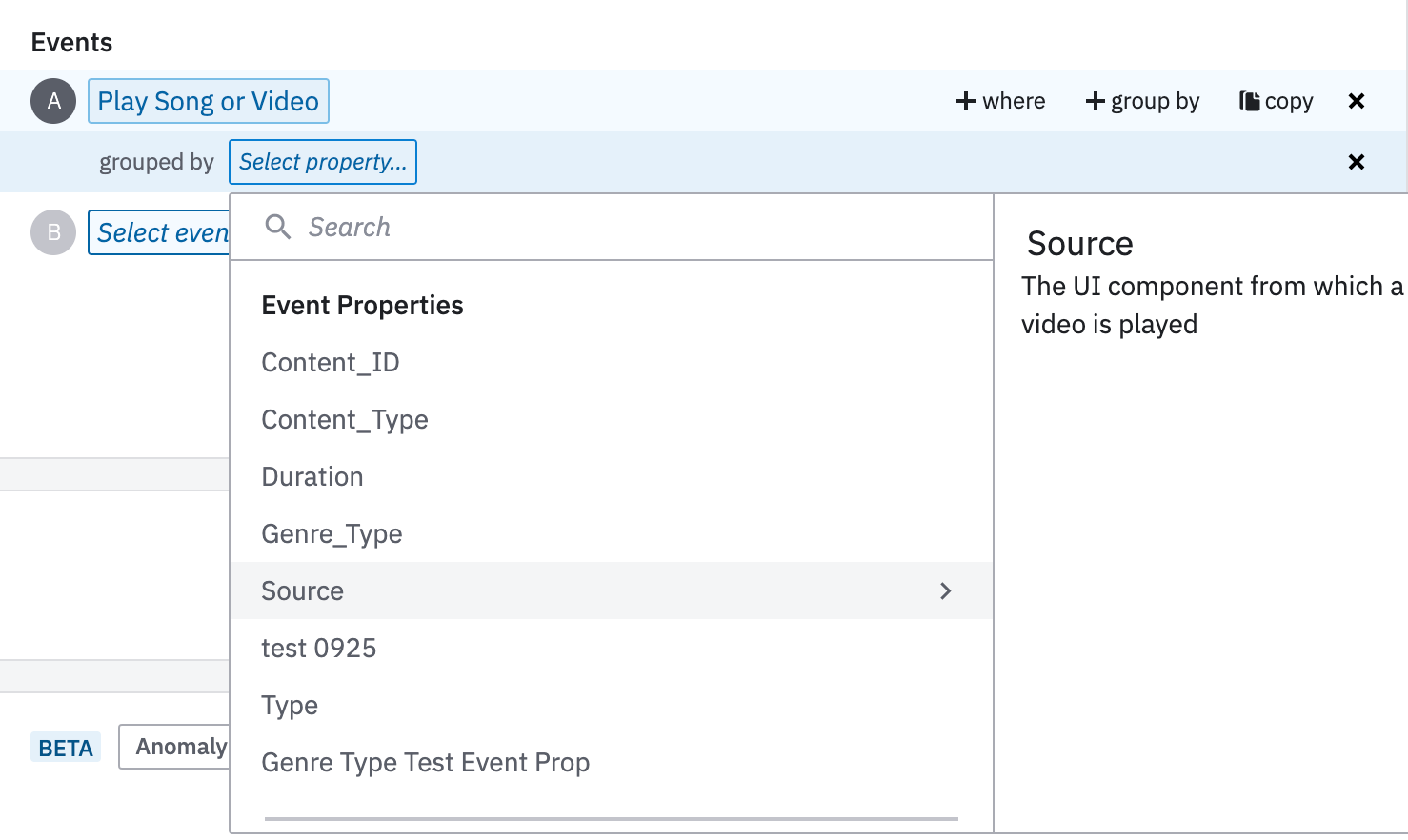 Just a side note though, most use cases will have 'company' as a user property instead of an event property, since that is typically a characteristic or trait of a user, instead of an attribute of a particular event. You can read more about user vs. event properties here: https://help.amplitude.com/hc/en-us/articles/115002380567
This definitely depends on your particular use case though, just something I wanted to highlight in case it's helpful 
Cheers!
Ning
View original