Hey fellow Amplitude users,
I'm trying to cast a 4 chart dashboard to an office screen (via Airtame), but have encountered an issue.
The approach
Create public link to dashboard
Add public link to our casting service
'Enter TV Mode'
Profit?
Issue
'Enter TV Mode' only shows a gray screen. I'm currently only able to display the public link page (without tv mode), where charts are too small to be visible.
I've made this test dashboard, where you can probably replicate the issue. On images below you see with/without tv mode.
Have I encountered some bug, or are there limitations to 'TV Mode' that I'm unaware of?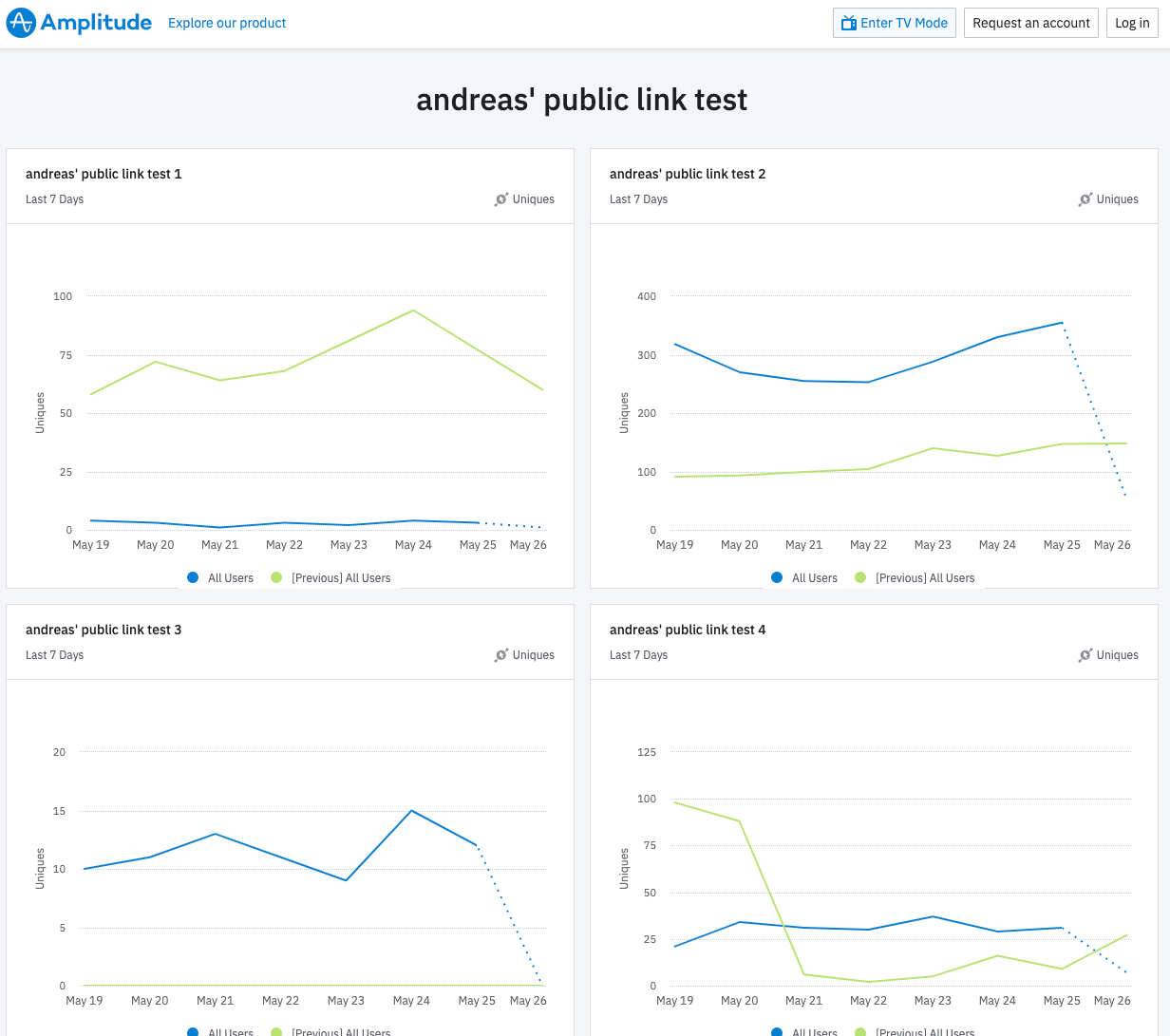 Best answer by MikkoKarvonen 26 May 2021, 10:20
After doing some tests on our dashboards, it seems that the TV Mode is not working with public links. If I use the regular dashboard view, the TV Mode works fine, but if I access the same dashboard with a public link, I encounter exactly the same thing you are reporting here.
So this sounds like a bug to me.
Do you have the option to use a regular dashboard view instead of a public link?
View original