We're excited to introduce the new home of Amplitude's developer content. The new Amplitude Developer Center brings all of our resources for developers together on a single website. 
Before, our developer content was split across three different websites. You couldn't search everything at once, and you couldn't easily navigate between sets of content. 
It's better to show than to tell, so let's take a tour of the new site!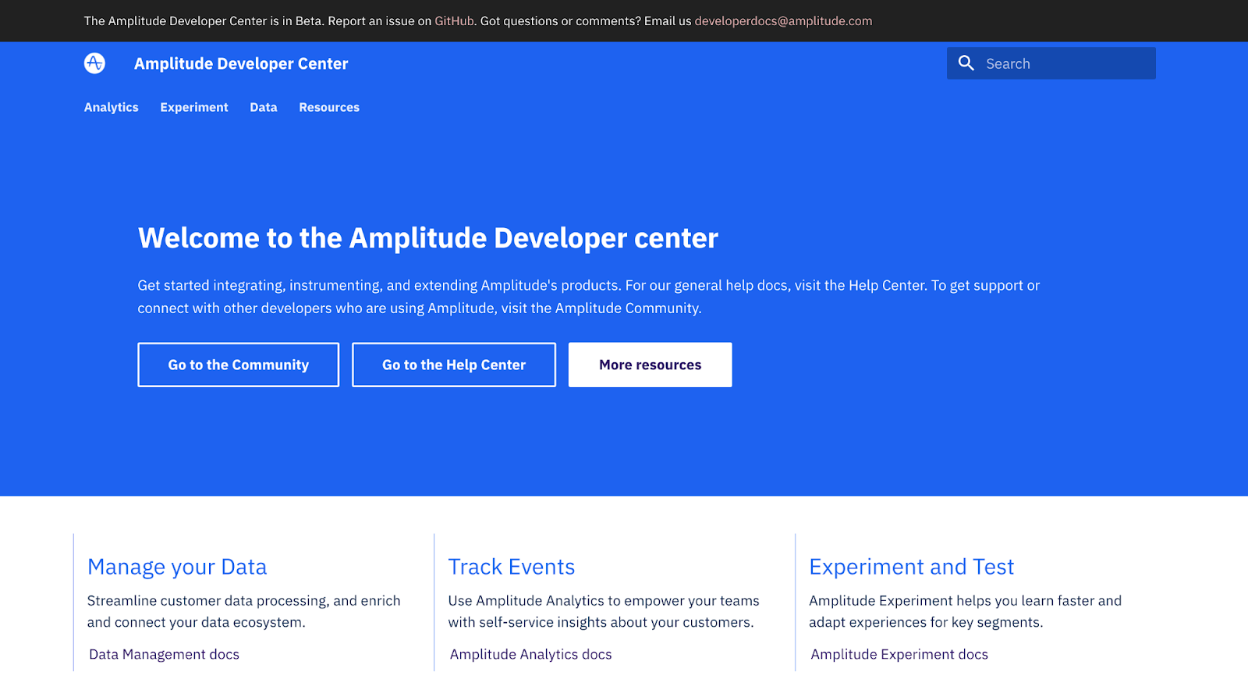 The home page links to the content for each product and other helpful resources. You can use the search bar, or you can navigate straight to the docs for the product you're working with.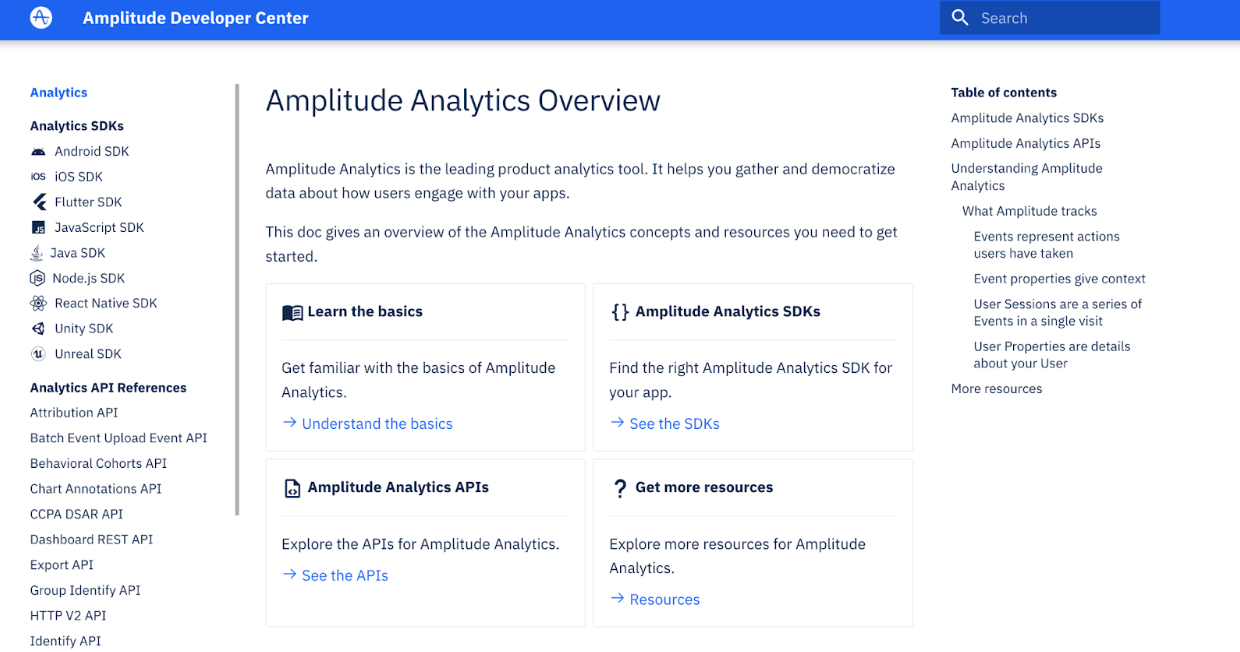 Clicking on an item in the top navigation takes you to the overview page for that product. Here, you can read a product overview and find the information you need quickly. Use the left navigation to jump between topics.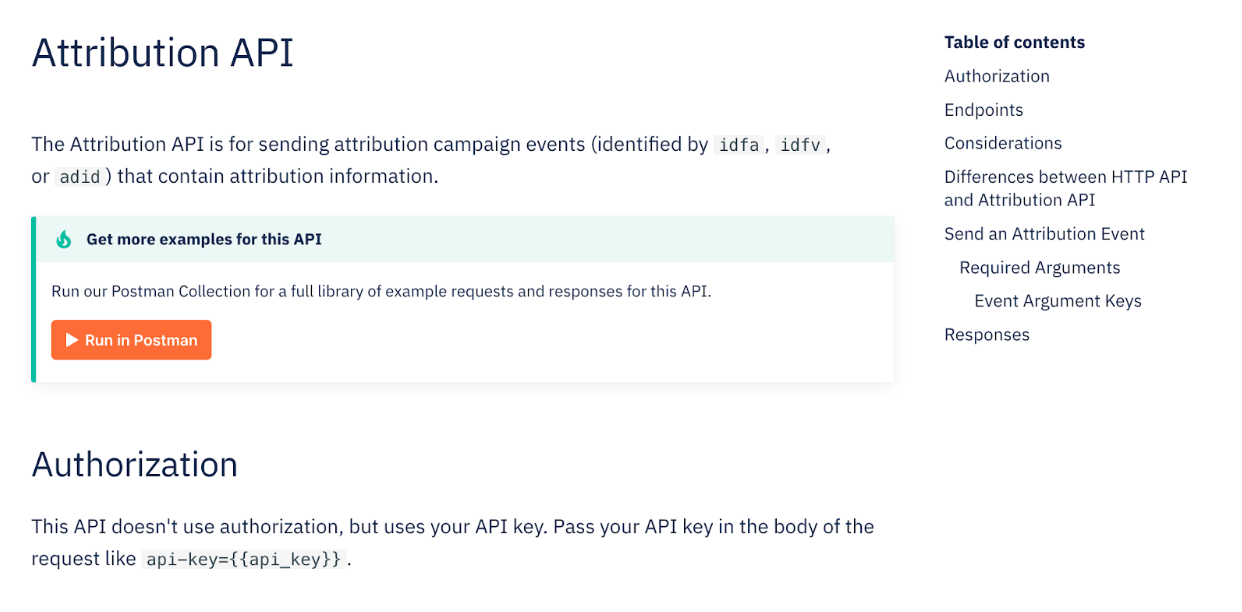 In each topic, use the table of contents on the right to jump to different sections. 
Documentation features
The new site is packed with useful features that make the documentation beautiful, browsable, and useful. Here are some of the highlights:
Sortable tables: You can sort tables alphabetically by any column. 

Search highlights: Search terms are highlighted on the page, so you can easily scan the page for the info you need. 

The docs are open source, so if you find an issue or have an idea for an improvement, you can open a pull request and contribute. 
What's next
Over the next few months, we're going to be hard at work updating and refreshing all of our content. We'll be standardizing the format for our SDK documentation, adding documentation for new features, and refining our code examples. 
The new experience is in beta until June 30. On June 30, 2022, the old developer sites will be redirected to the new site. You can report issues on GitHub or send comments to developerdocs@amplitude.com. 
See also