Hey guys ! I'm having a weird issue that started around October 20. One of my landing pages started showing a lot of traffic from mobile and throwing my CTR (from the landing page to the purchase funnel) under the bus.
The weird thins is, this is a desktop intended page. I'm sending traffic to this page from google ads and I have separate landing pages optimized for desktop and mobile.
I checked everything within Google ads then went to Analytics and I can see almost no traffic from mobile going into this landing page, but Amplitude is showing +300 clicks a day. I have changed nothing regarding settings and I don't see any source or external referal throwing unwanted mobile traffic to this LP.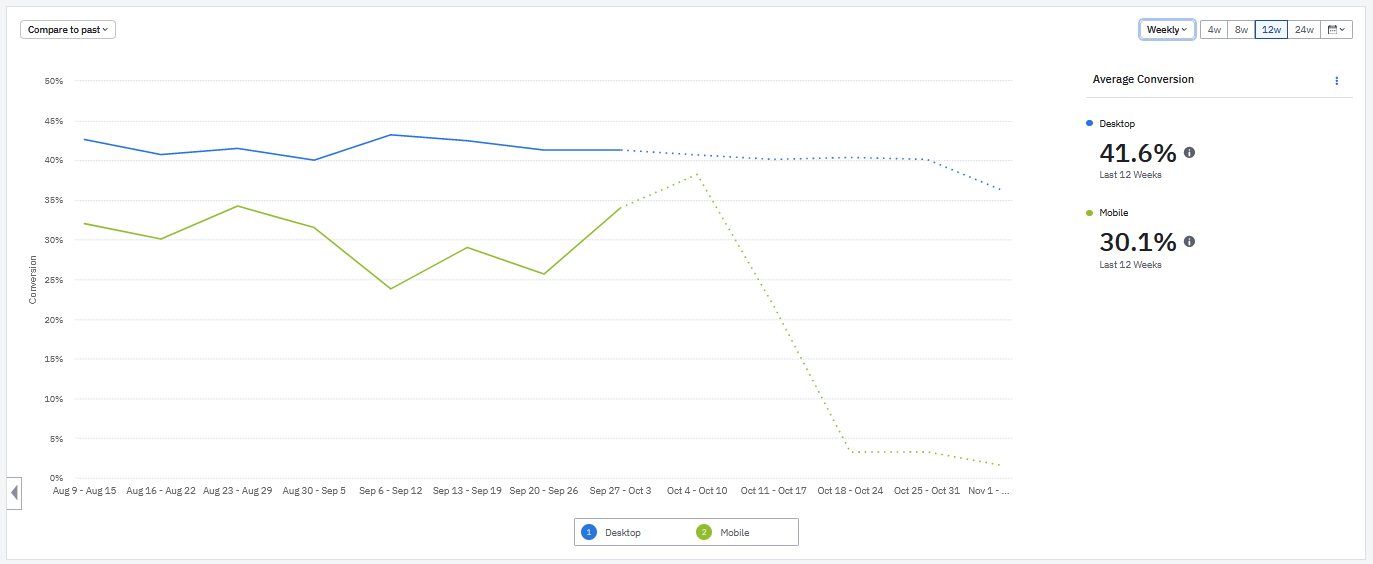 Any thoughts?